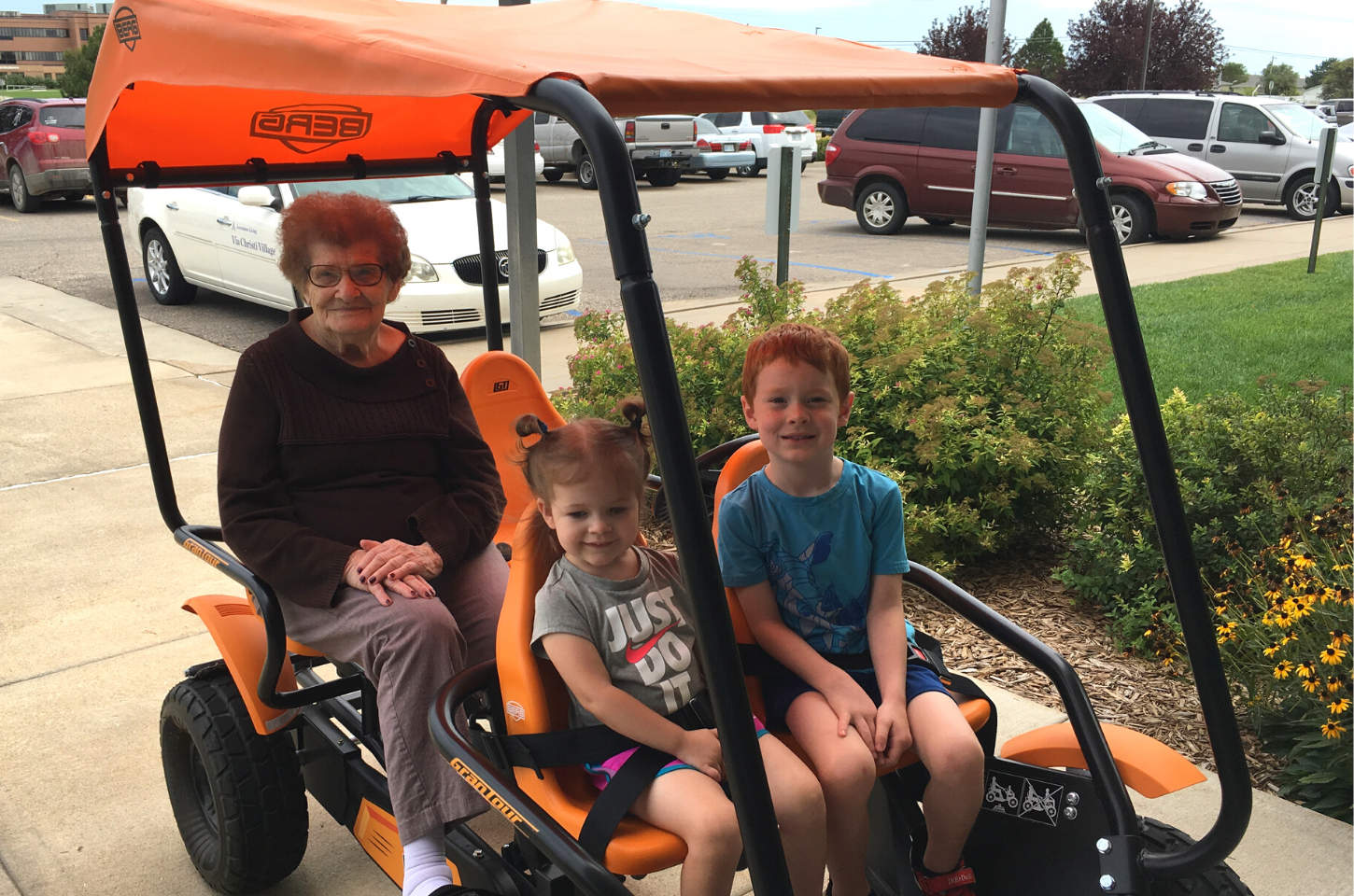 Pedal Cart for Via Christi
The Heartland Community Foundation awarded Learning Cross Preschool a grant to purchase a four-person pedal cart. "Driving is a responsibility, a gift, it's independence, a gateway to adventure, it's freedom," said grantee Brett Schmidt. Studies have shown that after losing driving privileges, cognitive function and physical mobility decline more rapidly. "We aim to assist the current and future residents of Via Christi in their battle of losing their freedoms, becoming isolated, and declining in health," Schmidt said.
The children of Learning Cross interact and learn from their "grandfriends," becoming connected while contributing to the larger community. With the new cart funded by Heartland County Community Foundation, residents are able to go out with staff for 20-30 minute drives, with and without children. Daily conversations and overall mood for the residents have improved with this small change. "This cart, big and bright orange, has delivered a lot of smiles and memories, and will continue to once the COVID-19 restrictions are lifted for the residents," said Schmidt. "One resident, was able to drive out and tell the staff and kids about her time raising her family in the area and pointed out some of the trees that she and her husband helped plant in the neighborhood. Amazing!"