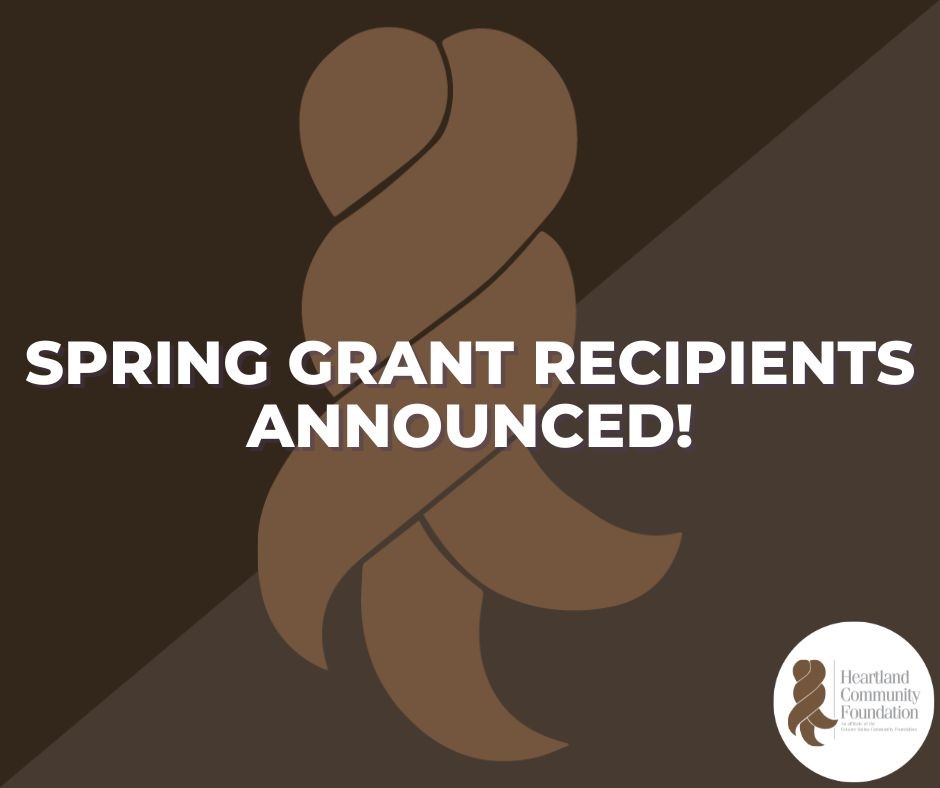 Heartland Community Foundation awards $32,000 in Rooks County
HAYS, Kan.— The Heartland Community Foundation, which serves Ellis, Rooks and Trego Counties, recently awarded over $108,000 in spring grants to area organizations across the three counties.
In Rooks County, funds were distributed to the following organizations:
Plainville Fire Department, $8,000 for a confined space rescue kit when time is of the essence in an emergency from Rooks County Disaster Relief Fund.
City of Stockton, $6,000 to purchase 14 new carbon fiber cylinders for volunteer fireman when on a fire scene.
Sacred Heart Parish, $7,000 to remove old oven hood and replace with new Captiv-Aire hood at Sacred Heart Grade School.
Rooks County, $1,500 for the purchase of trash receptacles and ball washers on the golf course.
Rooks County Healthcare Foundation, $7,354 to aid hospital in acquiring an imaging system to improve wound care services to patients.
RoCo Arts Council, Inc., $2,000 to seek funds and volunteers to paint individual barn quilts and mount them on the side of the city shop building.
USD 270, $10,041 to design an engaging learning environment in early development for children to thrive within that supports their individual and diverse developmental needs.
City of Stockton, $1,400 for a new informational book that features community activities and information in the park for local visitors and travelers.
City of Damar, $1,400 to fund the BBQ at the French-Canadian festival on the Saturday of Labor Day for their 100th year anniversary.
City of Stockton, $400 for the purchase of new resident beds and mattresses for the new facility.
Stockton Rodders, Inc., $400 for the annual car show, who donates to the Stockton Fire Department and Rooks County EMS Department.
Multi-County:
STEM Harvest, $4,000 to make kids' STEM education and technologies accessible to every child regardless of background, gender, or current skill-level.
Western Kansas Child Advocacy Center, $2000 to provide vital services through digital transformation.
This round of grants was made possible by the Dane G. Hansen Community Grant Fund, which focuses on improving quality of life throughout the county; the Ellis County, Rooks County, and Trego County Legacy Funds; the Kansas Health Foundation Fund for Heartland Community; the Heartland Healthy Living Fund; the Heartland Area Action Fund; and the Stockton Community Fund.
The foundation's next grant cycle opens September 15, with online applications due November 15, 2022. For more information, visit www.heartlandcommunityfoundation.org.