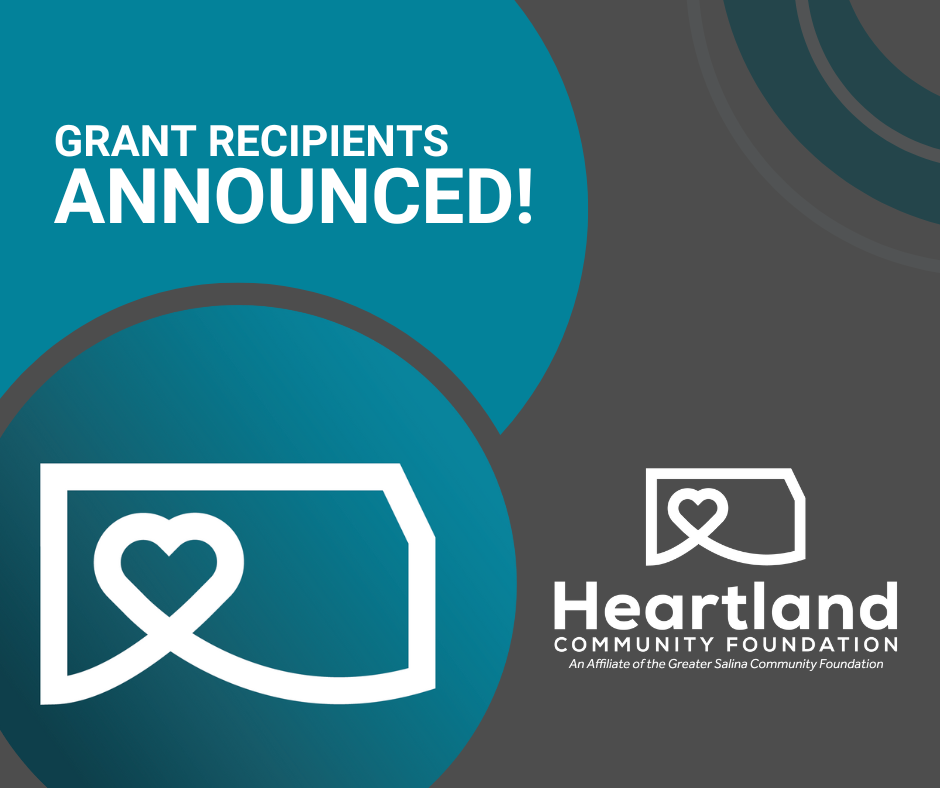 Heartland Community Foundation awards over $40,000 in Ellis County
HAYS, Kan.— The Heartland Community Foundation, which serves Ellis, Rooks and Trego Counties, recently awarded over $110,000 in spring grants to area organizations across the three counties.
In Ellis County, funds were distributed to the following organizations:
STEM Harvest, $3,000 for the purchase of 10 heavy-duty 6 foot tables and 60 chairs to host events.
Hays Symphony Orchestra Guild, $5,000 to help pay for the musicians, director, choreographer, advertising and supplies for the Symphony in Space production.
USD 489, $2,184 for the purchase of the necessary tools, supplies, and appliances from local businesses for the WeKan Independent Living project.
Hays Public Library, $1,800 to purchase hygiene kits.
Community Foundation of Ellis, $2,345 for the purchase of 7 canvas shades with prints and 7 extension rods for each window for "The Little Engine That Could" project.
Ellis County Junior Free Fair, $5,000 to help with pens at the Ellis Junior Free Fair Sunflower Arena.
Ellis Nutrition Center, Inc., $2,000 to assist with the expenses of the Ellis Nutrition Center renovations.
Developmental Services of Northwest Kansas, $1,500 to help with the relocation and construction of Custom Creation's crafting station at Employment Connection workshop.
Thomas More Prep-Marian High, Inc., $3,489 to purchase a MIG welder for the new Creative Learning Building.
Ellis County Historical Society, $1,277 for the purchase of a AlorAir 180 PPD Commercial Dehumidifier.
Heartland Parish – St. Anthony Church, $3,878 to help fund the cement work for the playground and park project.
Cottonwood Extension District, $2,200 to purchase a Stay Strong, Stay Healthy Weight Set.
Victoria Recreation Commission, $2,000 to help fund pet waste disposal stations, park benches, and an outdoor pickleball court.
City of Ellis, $7,059 to help offset the cost of materials for playground benches, trees, landscaping and more at the Ellis Lakeside Campground.
High Plains Mental Health Center, $2,000 to purchase automated external defibrillators.
First United Methodist Church, $1,600 to help provide scholarships to families who cannot afford the full course tuition for the Parent Child Relationship Training Course.
This round of grants was made possible by the Dane G. Hansen Community Grant Fund, which focuses on improving quality of life throughout the county; the Ellis County, Rooks County, and Trego County Legacy Funds; the Heartland Area Action Fund; the Stockton Community Fund; and the Kansas Health Foundation Fund for Heartland Community.
The foundation's next grant cycle opens September 15, with online applications due November 15, 2023. For more information, visit www.heartlandcommunityfoundation.org