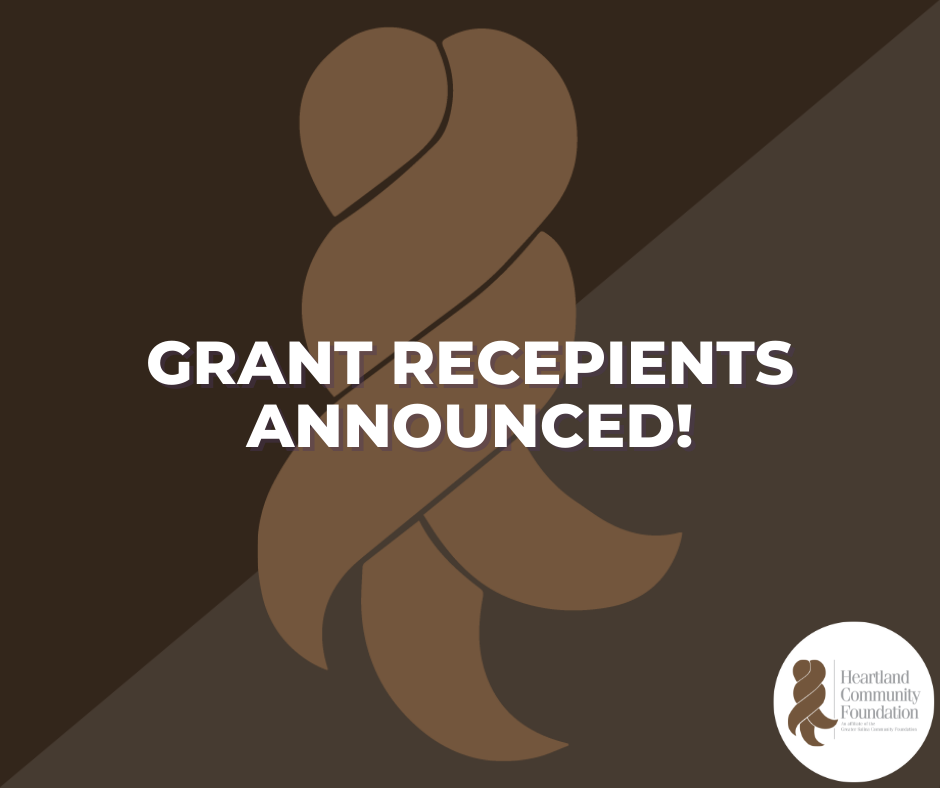 Heartland Community Foundation awards over $36,000 in Rooks County
HAYS, Kan.— The Heartland Community Foundation, which serves Ellis, Rooks and Trego Counties, recently awarded over $111,000 in fall grants to area organizations across the three counties.
In Rooks County, funds were distributed to the following organizations:
City of Plainville/Plainville Memorial Library, $4,900 for the purchase of outdoor furniture for the enhanced library entrance.
Rooks County Free Fair, $8,000 to purchase LED lights for the Light Up the Track project.
Plainville Community Foundation, $6,000 to purchase picnic tables, umbrellas, trash can and signage for the Main StrEAT Downtown Dining Area.
Rooks County Healthcare Foundation, $10,000 to assist in funding of the purchase and installation of appliances for a childcare center.
USD 271, $1,175 to update the landscape at Stockton Grade school by replacing the old weed barrier fabric and old mulch with landscape rock.
Rooks County, $3,000 to clean and re-stain lettering and designs on 8 granite panels for the Veteran's Memorial.
USD 270, $2,000 to purchase a laminator and four rolls of laminating film.
Multi-County:
Kansas Food Bank, $3,000 to purchase food and materials that will be assembled into Food 4 Kids packets for schools in Damar, Hays, Plainville and WaKeeney.
Celebration Community Church, $5,000 to cover the costs for Night to Shine. Night to Shine is a prom experience centered on God's love for people with special needs, ages 14 and older.
This round of grants was made possible by the Dane G. Hansen Community Grant Fund, which focuses on improving quality of life throughout the county; the Ellis County, Rooks County, and Trego County Legacy Funds; and the Heartland Healthy Living Fund and the Kansas Health Foundation Fund for Heartland Community.
The foundation's next grant cycle opens March 15, with online applications due May 15, 2023. For more information, visit www.heartlandcommunityfoundation.org.